The 25th China Yangling Agricultural High Association, which lasted for five days, ended in Shaanxi on November 9. In the past five days, Xi'an Sunda Environmental Protection Equipment Co., Ltd. has been highly praised for its brilliance in the exhibition. In this exhibition, we can say that we have achieved a lot, and at the same time, we have summed up a lot of experience.
First of all, in this agricultural high meeting, Sunda's order signing volume has reached a new high in previous agricultural machinery and equipment exhibition and trade fairs. In just five days, more than 10 orders have been signed, and many related enterprises and businesses have established cooperative relations, which has been unanimously recognized by the vast number of customers. Secondly, the product has received very good publicity effect. In this exhibition, from booth design to product release, Sunda's air drying equipment and microwave drying equipment are presented to customers in an intuitive way. And the drying equipment in this exhibition belongs to the advanced models in the industry. It has excellent operability, aesthetics and energy saving. It upholds the company's consistent concept of intelligence, environmental protection and innovation, and is friendly to the people. C3-6 booth, a continuous stream of customers, so that the Sundas booth has become the hallmark of the exhibition hall. Reporter interviews learned that the exhibition, Sunda's company has three main points of view.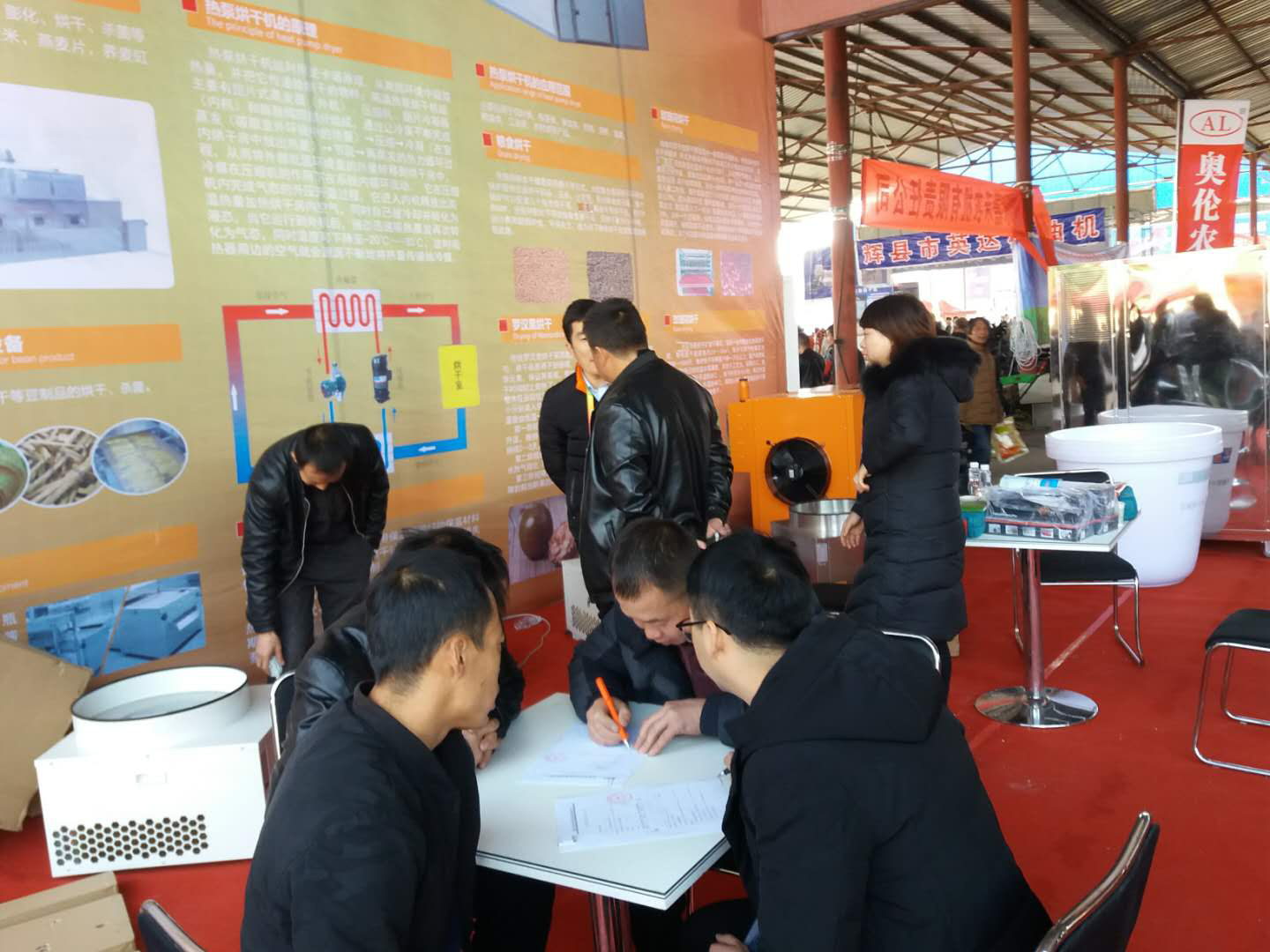 Two series are widely sought after
Sunda's new generation of air drying equipment (also known as heat pump or hot air drying equipment) is the first time to appear at the exhibition. Over the years, Sunda's air drying equipment has a large market share in the southwest, northwest and South China markets. It has been widely praised by customers and enjoys a high reputation in the industry. Why did these devices not appear high-profile until this exhibition?! In the general words of Sunda Zhang, we must show excellent equipment to customers. The company invests a lot of money in R&D, product technology upgrading and upgrading. We are at the point of introducing new products. We are unwilling to bring old equipment to the exhibition. That is perfunctory to customers. So I would rather wait for the good equipment to be put on the market later, so that customers can enjoy the technology dividend.
Then there is the microwave drying equipment. This equipment is a powerful tool for Sunda's company in the past. Through years of hard work in the drying market, it has become one of the top three in China, and successfully entered the Southeast Asian and European markets. It is a very mature and reliable product. However, in order to prepare for the Agricultural High Association, the scientific research department of Sunda Company has tackled a better upgrading program - new microwave drying equipment. The new luxury smart panel, more advanced imported core components, stronger body materials and more humane operation make the microwave equipment top-ranking in the quality of the industry.
Customers are not fools, Sunda's drying equipment to do these generous efforts, customers are buying. In the exhibition site won the reward, on-site industry experts and users of praise. Roughly estimates, after the whole five-day exhibition, there are nearly a thousand customers and friends coming to the C3-6 booth for consultation and negotiation, and the number of "spectators" is more numerous, which can prove this point. Among them, more than 10 customers sign bills on the spot to pay for equipment. More than twenty customers signed the purchase intention. Mr. Askar from India is one of the many overseas customers who have attracted the attention of Saint-Da Company at this Agricultural Conference. Mr. Askar came to the exhibition site and was attracted by the enthusiastic atmosphere of booth C3-6. The exchange between Mr. Wang, who is proficient in English, and Mr. Askar learned that Mr. Askar has a coffee bean processing company in Karnataka, India. Because of the influence of local climate, the drying effect of coffee beans is very poor and the output of coffee beans is not satisfactory. So I want to take the opportunity of attending this exhibition to purchase a batch of drying equipment suitable for myself. Mr. Askar talked with manager Wang of Sunda very much. During the conversation, he showed great interest in the air energy equipment of Sunda Company, especially in the environmental protection and energy saving of air energy equipment. Then, two orders were signed with Sunda and the company plans to send its business technicians to Sunda for training and study in late November.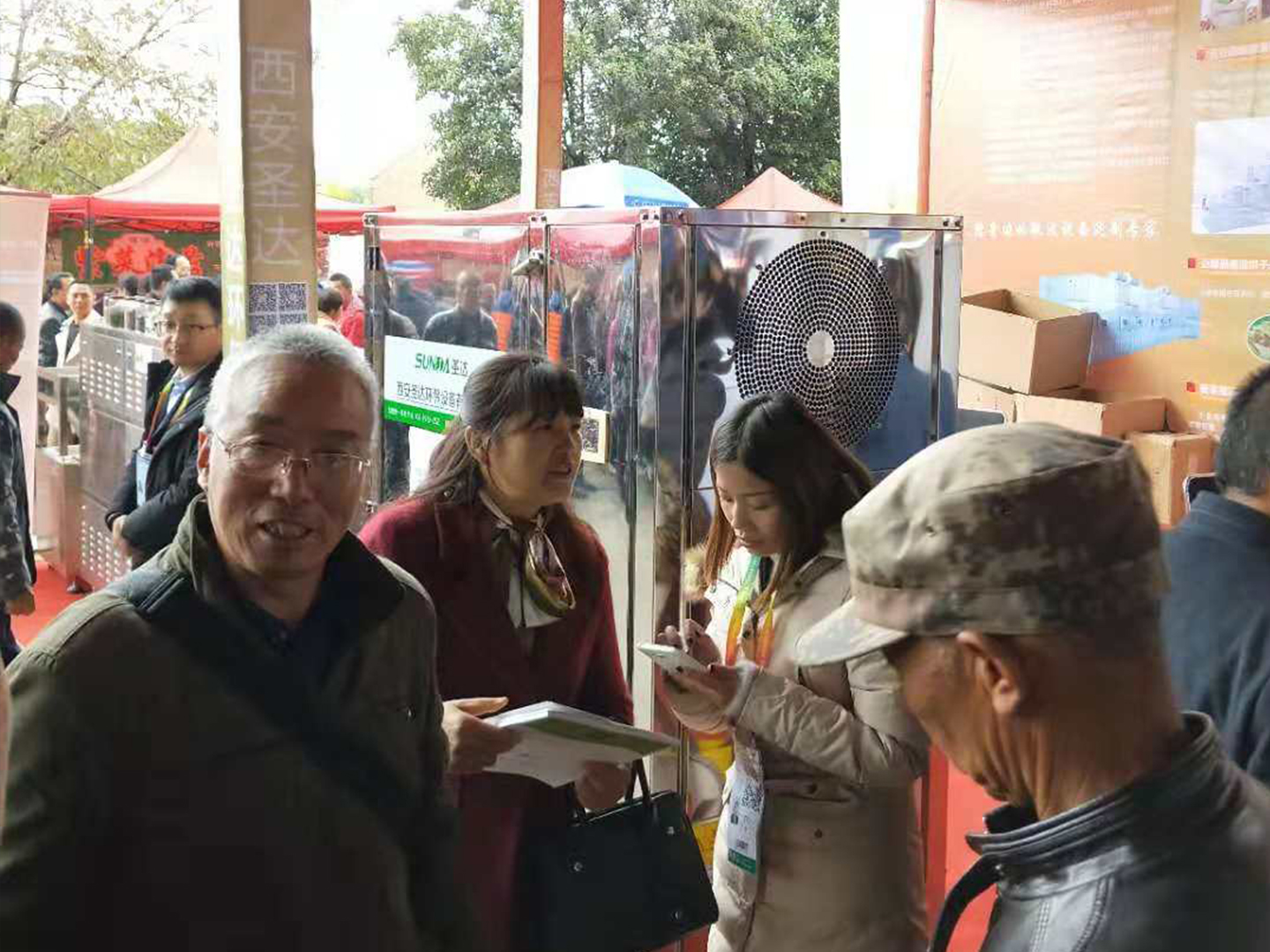 Focus on customers to win the market
Good product marketing, publicity is on the one hand, but also need to use the quality is too hard, easy to operate. In the customer experience area of the exhibition, Sunda company lets visitors experience it personally, and has close contact with the physical prototype of air drying equipment and microwave drying equipment - customers can see the internal structure, see propaganda pictures, see the real demonstration of vcr, communicate with staff, and have an intuitive understanding of the equipment for the first time. At this Agricultural High Conference, the equipment on Sunda's booth has become a star and a bright spot, which is inseparable from enterprises'emphasis on customer experience and better display of technology in front of customers. Technology exists in every detail of equipment.
Now Sunda has completed the transformation from a single drying equipment in its early years to a complete drying product line. It shows great confidence and extraordinary strength. On the scene of the exhibition, only the intelligent production line of tea culling, Sunda Company has harvested the cooperation intention of customers in eight industries.
It is worth mentioning that at the 25th Agricultural High Conference, Sunda Company not only gained the reputation of industry experts and customers, but also received extensive attention and reports from major media. Shaanxi Satellite TV, Xi'an TV, Shaanxi Science and Technology Daily, Shaanxi Agricultural Daily and other newspapers were photographed and interviewed, and the five major portals were reproduced.

Major because of concentration
It is not a coincidence that we can become the "net red" in the exhibition. It is the result of many years of hard work and self-cultivation. Nowadays, many enterprises make money to make real estate, financial investment and fast money. But Sunda has been working hard on R&D for years. It is reported that in addition to part of the company's profits to do poverty alleviation charity, but also a large part of scientific research and innovation, so that the quality and performance of equipment has always been in the forefront of the same industry. It is not difficult to understand why the same drying equipment, some companies after the use of products, customers cry out regret. And Saint-Da users will thumb up.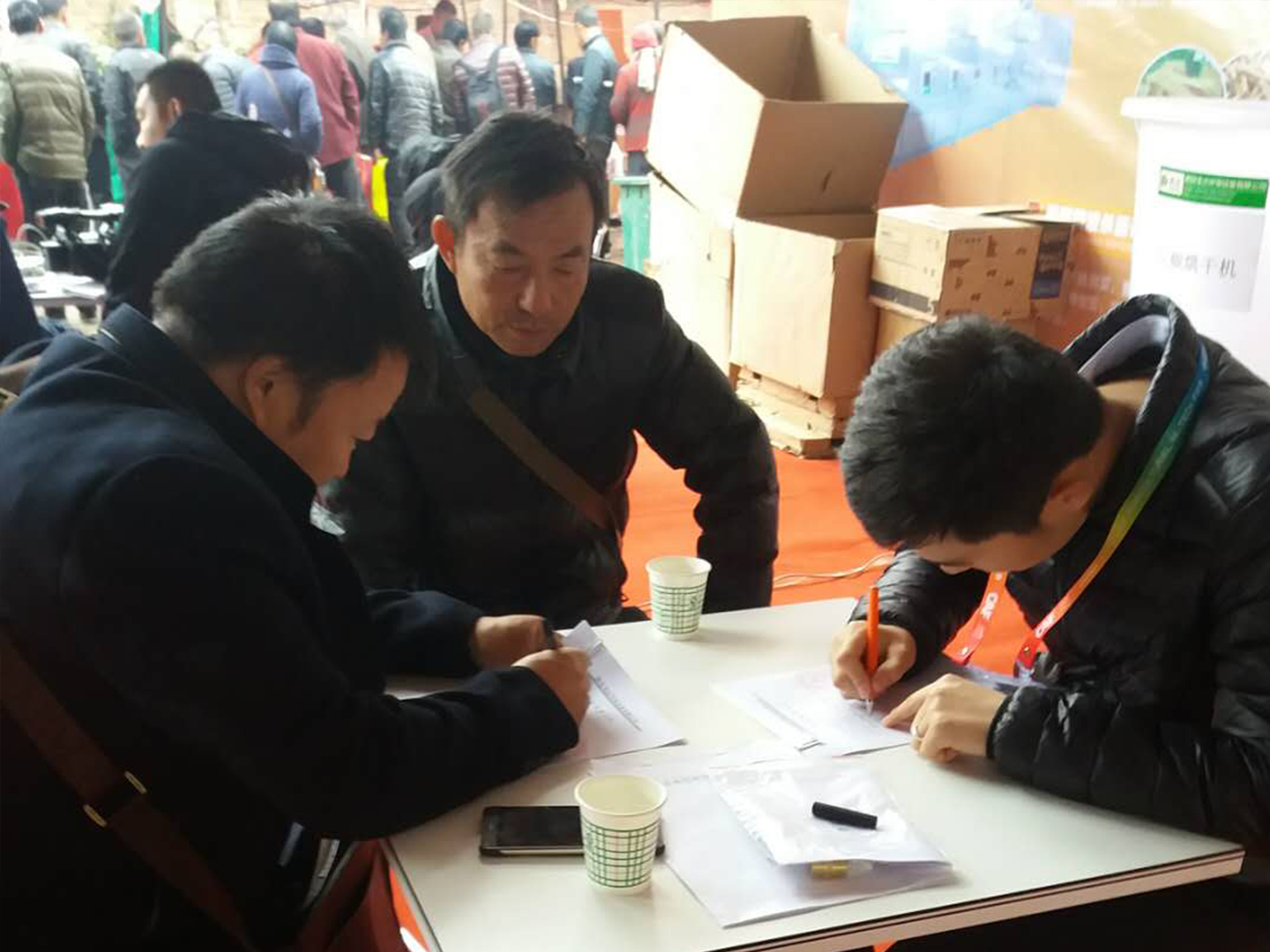 Postscript: A good exhibition is not only an excellent stage for displaying products, but also an excellent opportunity to create a corporate image. Saint-Da has gained a lot of experience from this exhibition, and has also made many customer friends. Saint-Da is willing to share with you the vast blue sea of dry market and the brand-new changes brought by science and technology to life and production with sincere intention. The Agricultural High Association has come to an end, but the stage for Saint-Da people to serve their customers will never come to an end.