Processing procedure of Dendrobium:
1. Dendrobium can be harvested in every quarter of the year. Taking November-April as the suitable harvesting period, considering vitamins and medicinal ingredients, it is appropriate to harvest the stems of Dendrobium, which grow for about 2-3 years, and then prune and remove the excess roots, leaf tips and inflorescence residues on the stems. The fresh strips of Dendrobium are washed and spread in a cool and ventilated place.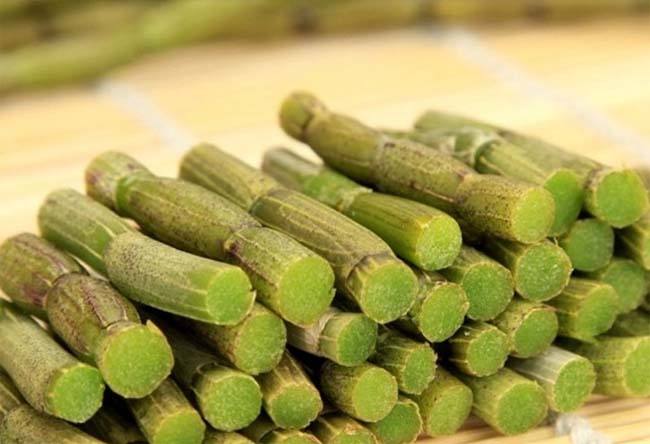 2. In the industry, the finished golden Dendrobium bars with the length of one inch are called inch gold, and the dried Dendrobium bars with golden yellow and coiled in spiral or spring shape are called maple buckets. In processing, in order to make the fresh Dendrobium with large moisture content and straight strips curl easily, it still takes a lot of effort. First, it needs to be fried or baked at low temperature, and then a little even hand rubbing to remove part of the moisture in the fresh strips, so that it slowly becomes soft.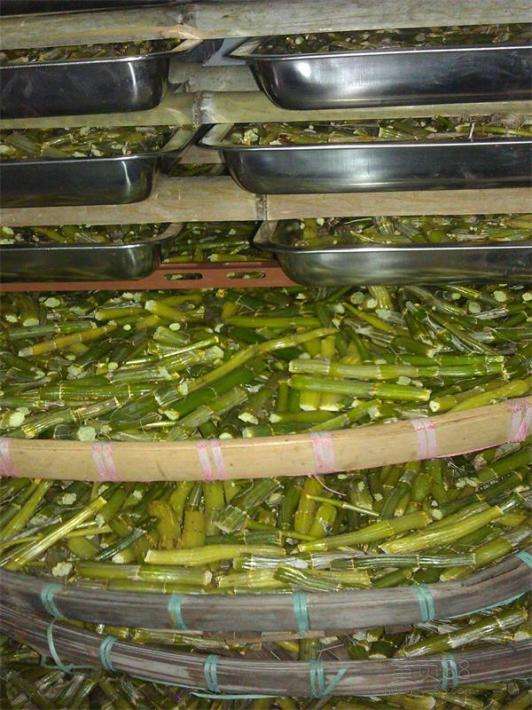 3. The kneaded Dendrobium strips were dried for three days or baked at low temperature to soften them, then curled and hooped manually. In some places, the Dendrobium strips are cut into 5-7CM lengths before they are twisted into spirals. The Dendrobium strips are shaped by kraft paper or straw stalks. After drying and dewatering with a dryer, the kraft paper is removed, which is the initial appearance of the maple bucket.
4. Some of them, such as Dendrobium huoshanensis, are curled with stainless steel wire, dried and finalized, and then sheared. The Dendrobium which is being finalized is placed on the material frame.
5. Drying parameters of Dendrobium
Start the Dendrobium dryer, set the temperature range to medium and high temperature, set the temperature to 70-75 degrees. According to the size, the drying process of Dendrobium usually takes 4-5 days to complete a batch. After one day of drying, it needs to stop the machine for 3-5 hours, and then continue to re-bake. In this way, it saves electricity, in fact, until the internal moisture of Dendrobium is transmitted to the outer layer for re-drying, until the Dendrobium is dried. The water content of the bucket is less than 8%, and the color of the bucket is golden. Generally speaking, ten catties of Dendrobium can only be dried with one catty of Maple bucket.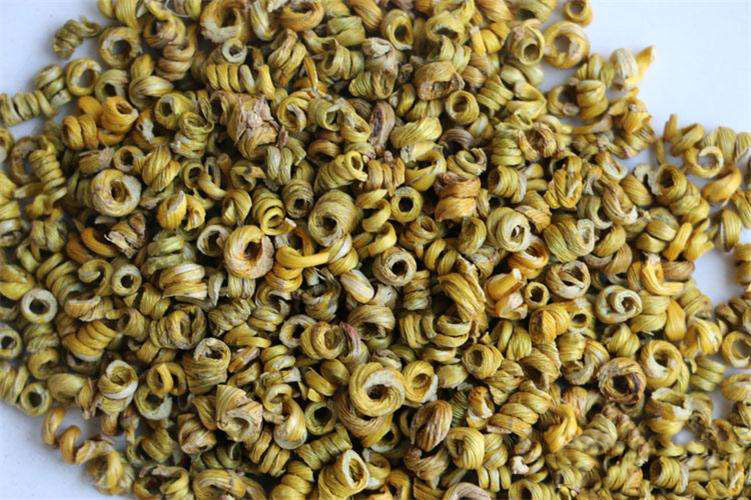 6. Preservation of Dendrobium:
Dendrobium is a very vigorous plant. If the stem is not treated, it will germinate when the humidity is high enough. Therefore, Dendrobium is processed into maple bucket by the above process, which not only is exquisite but also destroys the cuticle layer of the surface in the process of processing, and Dendrobium will not germinate again. Only pay attention to the purchase of Dendrobium to avoid light sealed preservation, effective protection of its nutritional components can be.